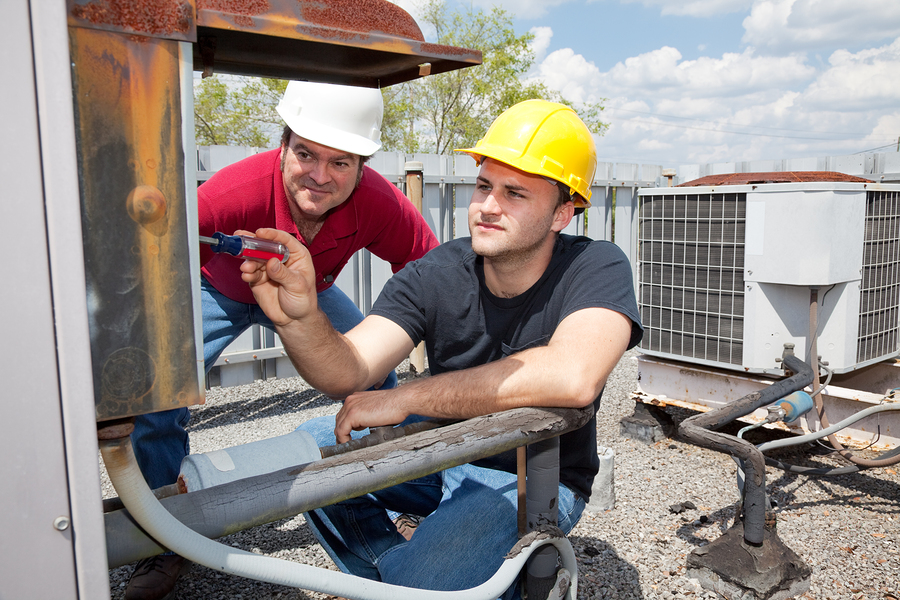 Apprenticeship Program
Air Conditioning Contractors of America - Pennsylvania has coordinated to offer an Associate of Applied Science Degree Program in Heating, Ventilation, Air Conditioning and Refrigeration through Delaware Community College.
This program prepares students for employment as HVAC/R technicians who work on a variety of equipment and products. This work may include installation, maintenance and repair of various types of climate control units. The goal of the program is to provide a formal educational opportunity for both current technicians or those individuals seeking entry to this field.
The courses and the content have been developed with extensive oversight and input from ACCA professionals, DCCC curriculum experts and the program advisory committee. The program is competency-based; thus students must demonstrate proficiency at certain skill levels to be awarded course credit.
Click here for more information on this program or Click here for more information about DCCC. Click here for more information about the new Pennocks Bridge campus.