Consumer Information
What You Need to Know About Home Comfort Systems
By Hank Rutkowski, P.E.
There are three major issues when a contractor installs a new HVACR system in your home. The major issues are design, installation and commissioning. A failure to do any of these tasks correctly will have an adverse effect on one or more aspect of the overall performance of your system.
Design work consists of:
Selecting the type of system and equipment (plus operating and safety controls) that are compatible with the architecture of your home (you may need zoning in your home), fuel availability, fuel costs, the space available for equipment and duct runs, appearance issues and project cost. You should also compare the marginal cost of an increased increment of efficiency with the potential savings and the return on this investment. At some point, the payback on more efficiency becomes unattractive.


Having a Manual J load calculation completed for each room and for the load on each (if more than one) central unit.


Use of Manual S procedures and manufacturer's application data to select equipment.


Use of Manual T procedures and manufacturer's data to locate, select and size the supply outlets and the returns.


Use of manufacturer's blower data, Manual J loads and Manual D procedures to design the duct system.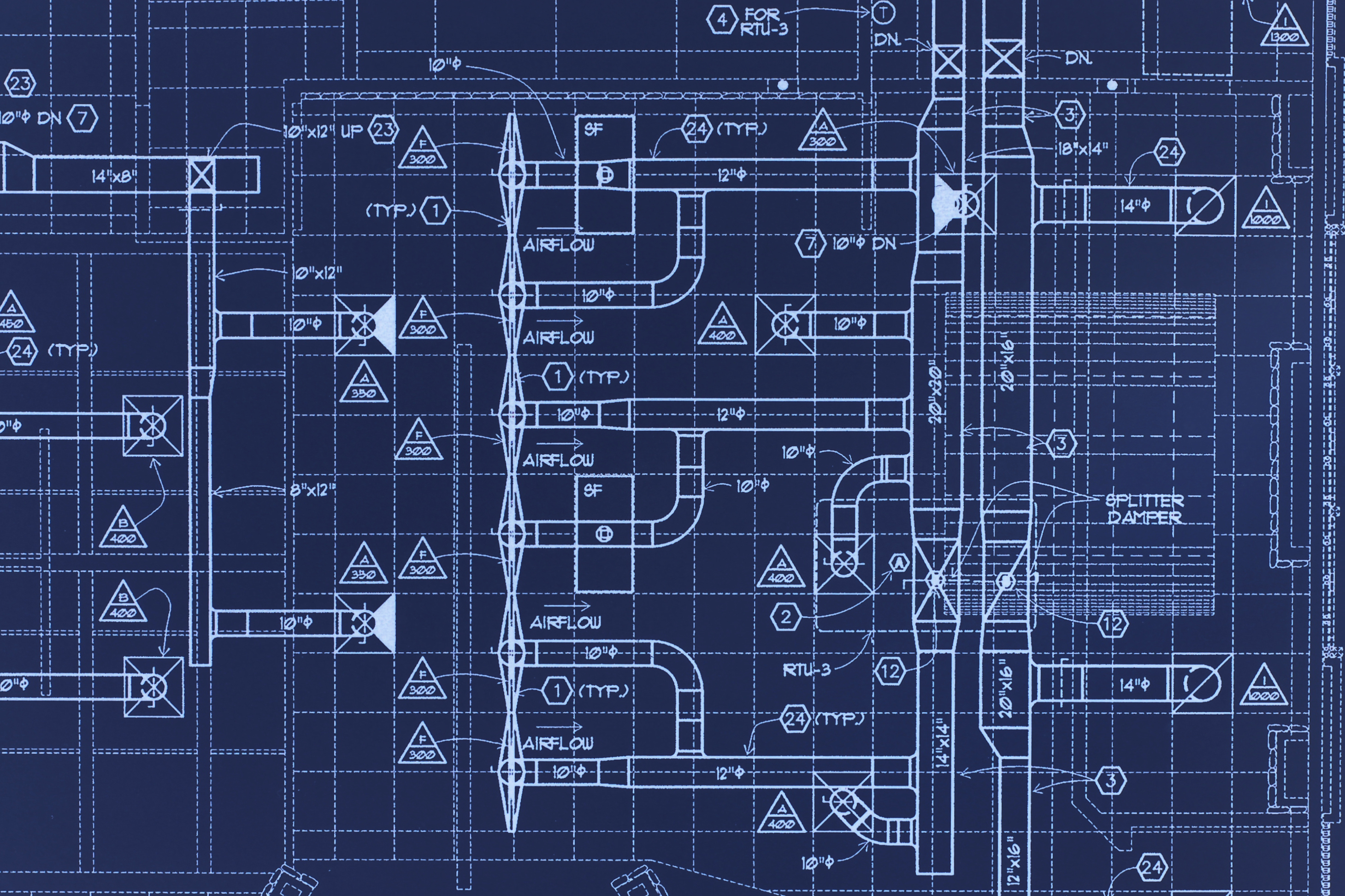 HVACR installation work consists of:
Installing the indoor and outdoor equipment, (a split system is preferred because it offers more installation options and because small tubes penetrate the building envelope).


Installing the refrigerant lines.


Installing supply air outlets and returns.


Installing duct runs (must be sealed and insulated to R-6 or R-8 if in unconditioned space).


Installing control system.


Installing furnace gas piping and vent (if applicable).


Charging the refrigerant system.
The commissioning work consists of:
Checking all control cycles.


Checking refrigerant charge.


Checking all power supplies, connections, fuel trains and vents.


Measuring and adjusting air flow at the unit and at the rooms (balancing work).


Educating the homeowner about the system and equipment (provide all instructions and manufacturer's documents).
Make certain contractors you hire have all of the appropriate licenses for installing HVACR equipment in your state and local area.
Be aware that some contractors, as a matter of policy, do the things listed above and some do not do these things. It takes more time and effort to do the job correctly. Ask them if they do these things. Expect to pay more for comprehensive service.
With regard to placement of the unit, one must consider operating cost as well as installation cost. The hot environment near the roof makes the cooling unit less efficient. However, if the ducts are in the attic, it may be less expensive to install the system with a roof location. The bottom line is that you need to find a contractor who follows the procedures that are recommended by the ACCA manuals, the manufacturer's installation instructions, the local and state codes and the local utility regulations. (The ACCA procedures are required by code or regulation in many locations. Many utilities endorse ACCA procedures.)