Guidance for Businesses in the Construction Industry Permitted to Operate During the COVID-19 Disaster Emergency
Click here for more information
Relief Bill
IN ADMINISTRATION OF ACT, PROVIDING FOR UNEMPLOYMENT COMPENSATION BENEFIT NOTIFICATION BY EMPLOYERS; in contributions by employers and employees, further providing for relief from charges; AND PROVIDING FOR EMERGENCY PROVISIONS RELATED TO COVID-19.
The attached bill was signed by Governor Wolf along with some other Covid related bills. This was initially in the legislature to extend the time allowed for employer claiming relief from unemployment charges from 15 days to 21 days. The Covid related rules were added to it. They seem to allow compensation to be paid to employee without normal one week waiting period if Covid related. They also appear to create an automatic relief from charges for the employer if the cause of unemployment or reduced hours is Covid related.
Click here for more information
Sincerely,
Edward Lehr
Pennsylvania ACCA – Board President
edlehr@jacklehr.com
610-797-5347
Payroll Protection Program Documents and Links
Below are important resources regarding Paycheck Protection Program.
Upcoming Events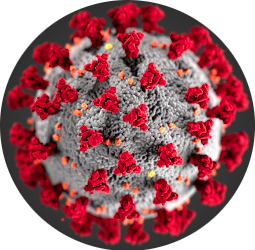 Due to the COVID-19 pandemic, all events are postponed and will be rescheduled at a later date.
About the Families First Coronavirus Response Act (FFCRA)
Click here for more information
Paycheck Protection Program (PPP) Loans
Click here for more information
Small Business Owners Guide to the CARES Act
Click here for more information
COVID-19 Poster
To download this poster for your workplace, click here.
Quarterly Give Back to the Community Events
Partnering with local organizations such as Habitat for Humanity, Court Appointed Special Advocates (CASA), Chester County Food Bank
Annual Golf Outing
September 15, 2020
Click here for details.
Get Involved with the Pennsylvania Air Conditioning Contractors Association
Volunteers are at the heart of PAACCA's work. As a member driven organization, all of our success and growth is a direct result of the time and knowledge volunteered by our members! Therefore, we are encouraging our members to participate in PAACCA by working on the Associations various committees.
The goals of PAACCA are:
to promote quality professionalism in our industry,
to help members become more successful through training and education,
to facilitate the sharing of information, and
to engage in legislative advocacy on behalf of our contractor members.
If you are a members who has already realized the value of volunteer experience in the chapter, we thank you for your passion, drive, and dedication to the current and future success of PAACCA.